#1 Free Catan®Alternative to Settlers of Catan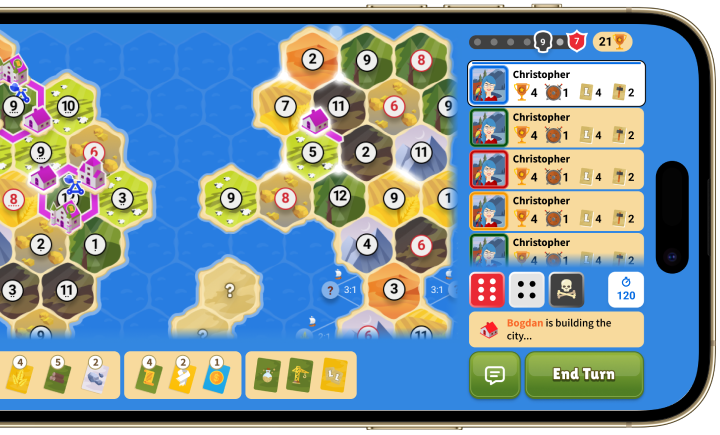 Welcome to Landover!
Landover is a Catan-inspired strategy board game that transports you to a vibrant world of islands and resources. Play solo games against a wide array of different bots all with varying skill levels, personalities, and play styles. Or play up to 8 player games on giant maps with friends, family, or other Landover community members!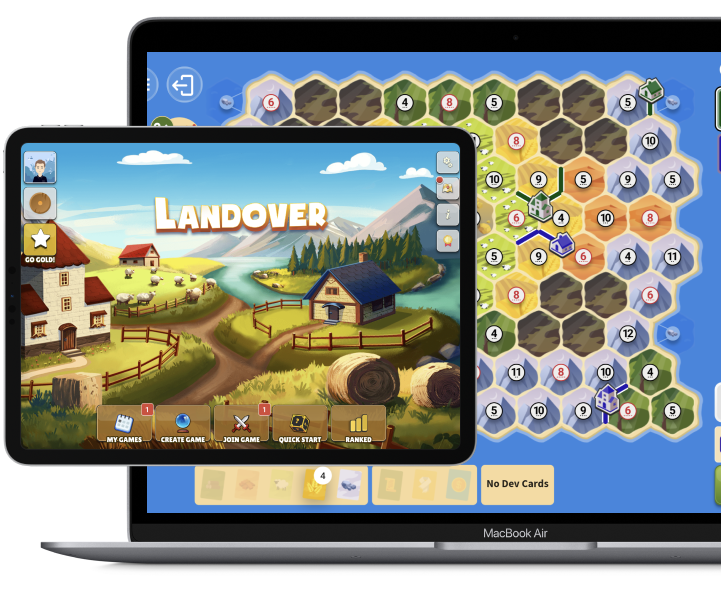 Mobile, Tablet & Browser
You can now get your Catan fix anytime & anywhere as long as you have internet access and a phone, tablet, or computer. Landover can be played on iOS, Android, or on a browser. Our clean & simple mobile designs make it easy to enjoy the game from your very own phone. Don't mess with those other clunky Catan apps, download Landover and give your eyes a vacation!
Play in Browser
What Players Say
Great game if you love Catan. Me and my friends are obsessed. Developer is always making great improvements.
I found this game after watching a Youtube video of friends playing Catan. It is a fun game that's easy to play once you understand the rules. The fact that we can make and play custom maps is a plus. Literally endless replayability.
Super fun.
Better than Catan.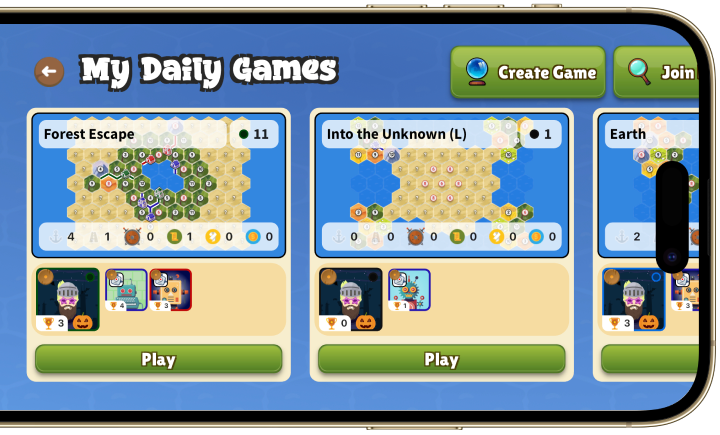 Daily Turn-Based Games
Don't have an hour to play right now? Can't get all your friends together at the same time? Landover now makes it super easy to play with all your friends whenever it's convenient in a Words with Friends format. Start as many games as you like and we'll just notify you when it's your turn to move. You don't have to sit there and wait for your friends to figure out their moves or wait for slow boring trade offers.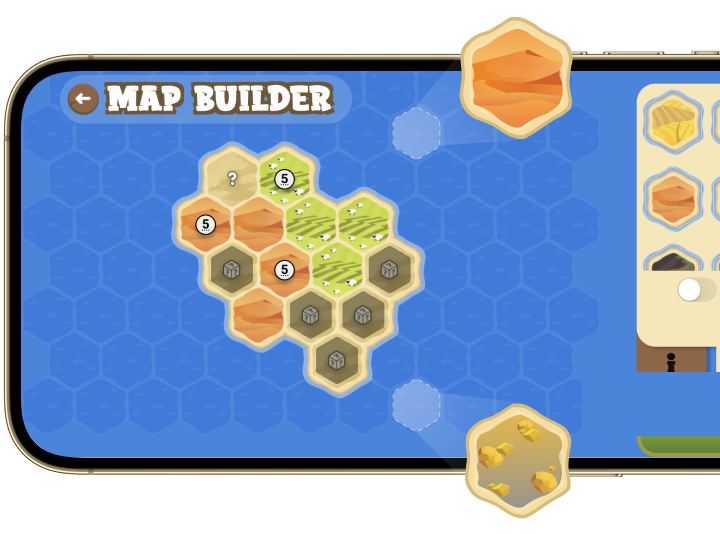 Create Custom Maps
Tired of the same old maps? With Landover you can build custom maps and try them out against the bots or against your friends! Become a Landover Master Cartographer and see your maps get added to the list of official Landover maps!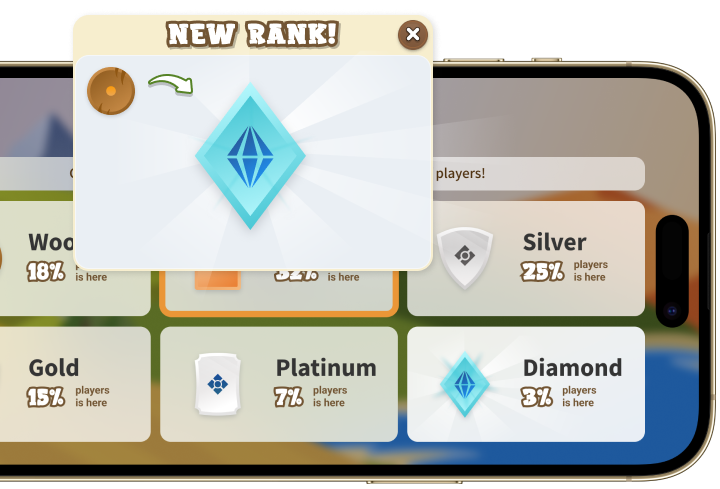 Climb the Rankings
In for a real challenge? Want bragging rights? Try our ranked games for next level competition, get paired against other random players, and find out just how good you really are at Catan style games. Are you really Diamond material?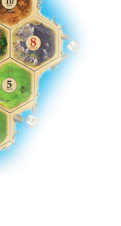 Catan® Vs Landover
Many people will instantly recognize Landover as being very similar to Settlers of Catan®. It is true that Landover shares many similarities and was inspired by Settlers of Catan® and its expansion packs, Cities & Knights and Seafarers. I was very much a Catan® enthusiast and played on many of the online sites including Asobrain and playcatan..
Read More

More to Explore!..